You're great at big picture things but hate sweating the small stuff.
Don't worry, I got you.
I take care of the puzzle pieces of your business so you don't have to.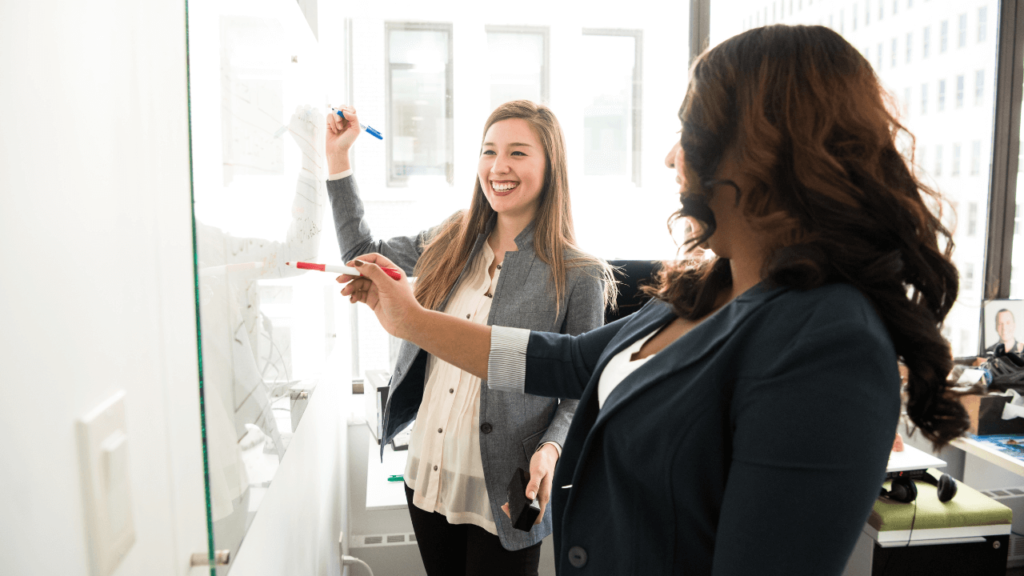 Have a great idea you want to showcase to the world? Whether it's your first or your nth funnel, I can help set it up for you from start to finish!
Got an awesome copy written for your course or digital product? I can help you build your first ever sales page or do a revamp on your existing one!
Who's got time for these? Just focus on creating your content and nurturing relationships with your students and clients – I'll take care of the rest!
Want to move from one platform to another? I can help you move all your content, customers, and automations with ease – with as little downtime as possible!
Have you got a growing list of tech and marketing things that has been nagging you? Book me for a day and I can take care of all those for you in a matter of hours! 
Just want to make sure you have me in your pocket as your go-to tech support every month? I will be your tech superhero providing help whenever the need arises!
Platforms and Tools I Work With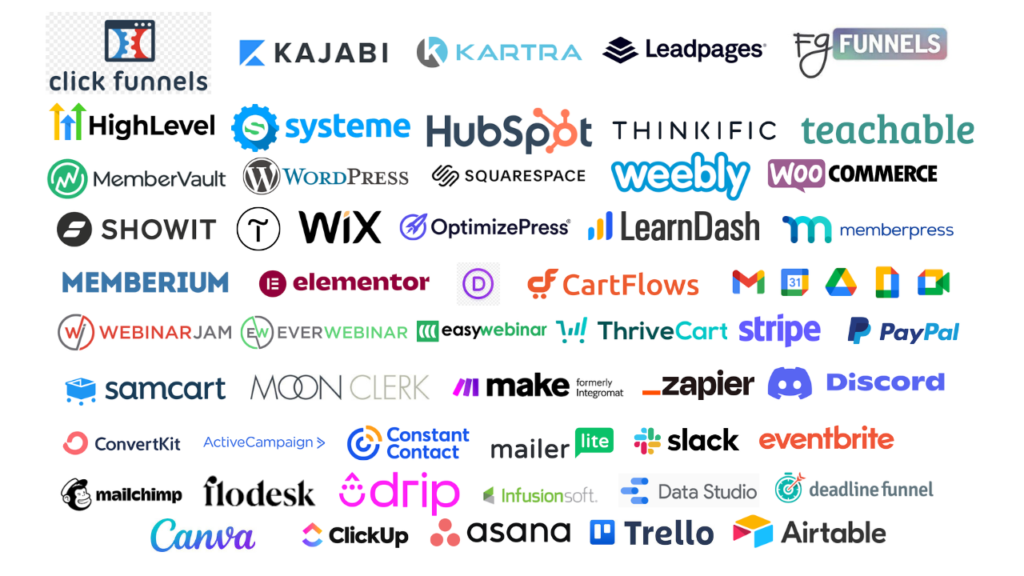 Pam is incredible! Pam helped export my email subscribers and many email sequences from Mailchimp, and imported them into Kajabi. She also went through my word press website and checked all optin boxes for email signups and podcast freebies and created new email automations with attached lead magnets and podcast freebies. I highly recommend her expert services. She also generously created video tutorials to help me understand what information I needed to get to her to complete each milestone. The tasks I needed help with became more complicated than originally anticipated & her expertise handled every step with professionalism and ease.
Pam helped me out at short notice when I was really up against it. She totally went above and beyond the call of duty and sorted out my transition across from Mailchimp to Convertkit with ease - fixing things I didn't even know needed sorting! The work was completed in advance of the (tight) deadline. I would definitely work with her again and wholeheartedly recommend her.
Pam was highly personable, easy to communicate with, and extremely knowledgeable in helping me to build a Kajabi website complete with funnels and offers. She re-designed my website to look professional and tailored to my taste, and I am excited to launch the site and proudly share it. I trust Pam, and I plan to hire her in the future for help setting up my first course. Highly recommended - she knows what she's doing!
A Title to Turn the Visitor Into a Lead
Use this short paragraph to explain how you will deliver this benefit to the visitor if they decide to work with you.